Social media is an integral part of our digital age, and Instagram stands as one of the most popular platforms with billions of active users. Having a large following on Instagram is beneficial for businesses, influencers, and photo enthusiasts. However, standing out and gaining more followers or likes can be challenging. As you may have noticed, there's a fierce competition out there.
Auto liker tools come to the rescue by automating likes, catching the attention, and boosting visibility and engagement. In this article, we'll explore how these tools work, their benefits, and how to use them effectively on Instagram.
Are you ready to level up your Instagram game? Keep reading!
How do Instagram auto liker tools work?
Auto liker tools leverage Instagram's desktop & mobile application to automate the liking action of the platform. By granting permission to access your Instagram account, these tools pilot your account to carry out these actions based on your specified criteria such as hashtag and username targeting.
The process is very straightforward: you define the targeting criterias that you need for your activity, and the tool takes care of the rest. The bot will engage with other users by liking their posts which enhances your visibility on Instagram, leading to a potential increase in followers and likes. When you interact with others, they are more likely to notice your account and reciprocate likes and a follow.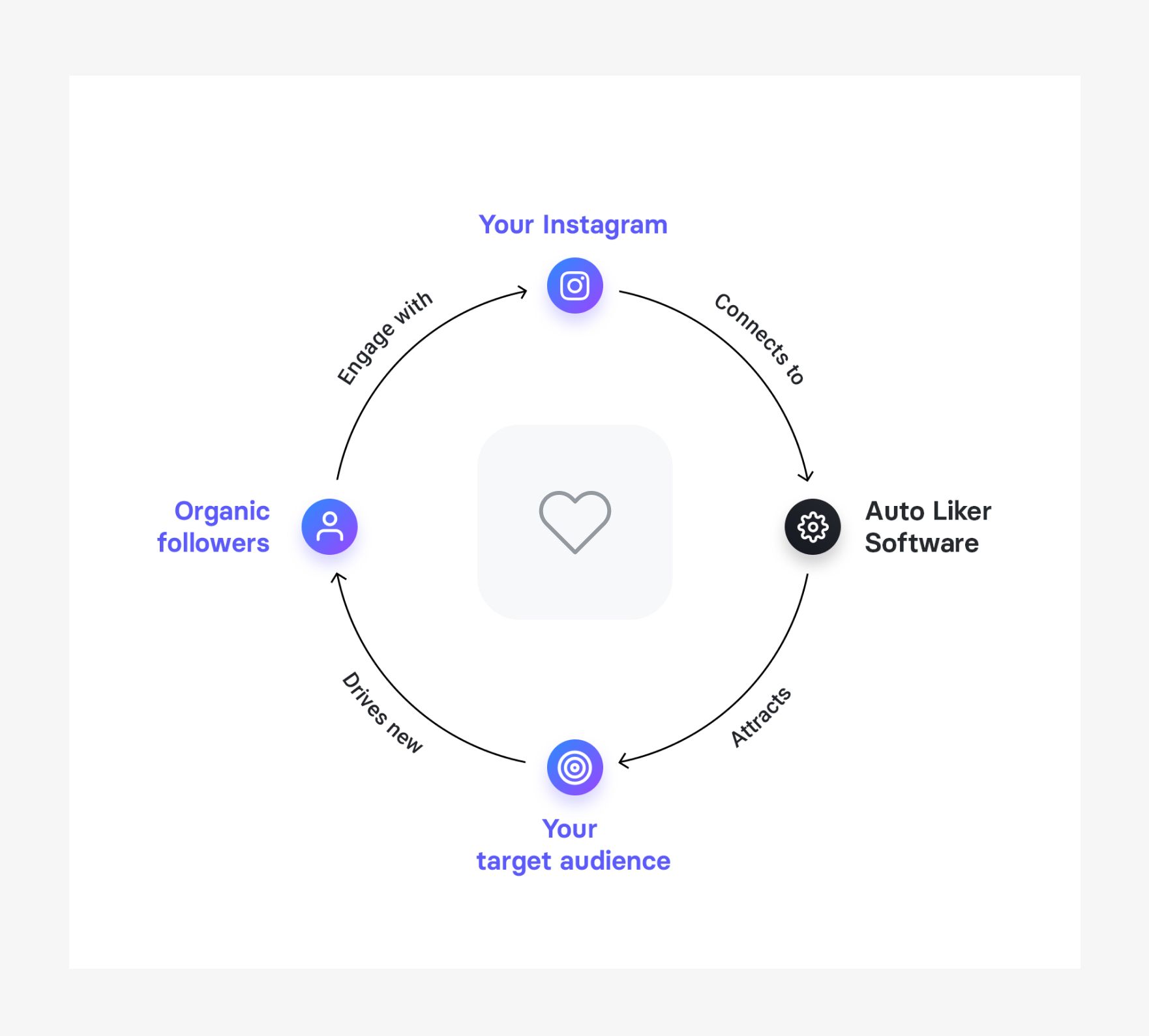 Haven't you ever checked some random person's account after they've interacted with you?
Is Instagram Auto Liker safe?
It is important to understand that IG Autolike tools are not infallible. Instagram maintains strict regulations regarding automation and may penalize accounts that employ badly built bots. While auto liker tools can be valuable for your Instagram marketing efforts, it is crucial that don't use bots that can be harmful for your profile. Beware of automation softwares that are promising you very high growth figures or "Booster" modes.
Instagram Auto Like Automation will help you to:
Auto like a list of posts from any Instagram account
Increase the visibility of your account as the bot will only target people who has never interacted with your account
Reach your target audience as the auto-liker will only target specific users based on their interests, location or other criterias
Gain followers on Instagram by increasing your engagement
Save time and effort as you won't need to like as many posts as when done manually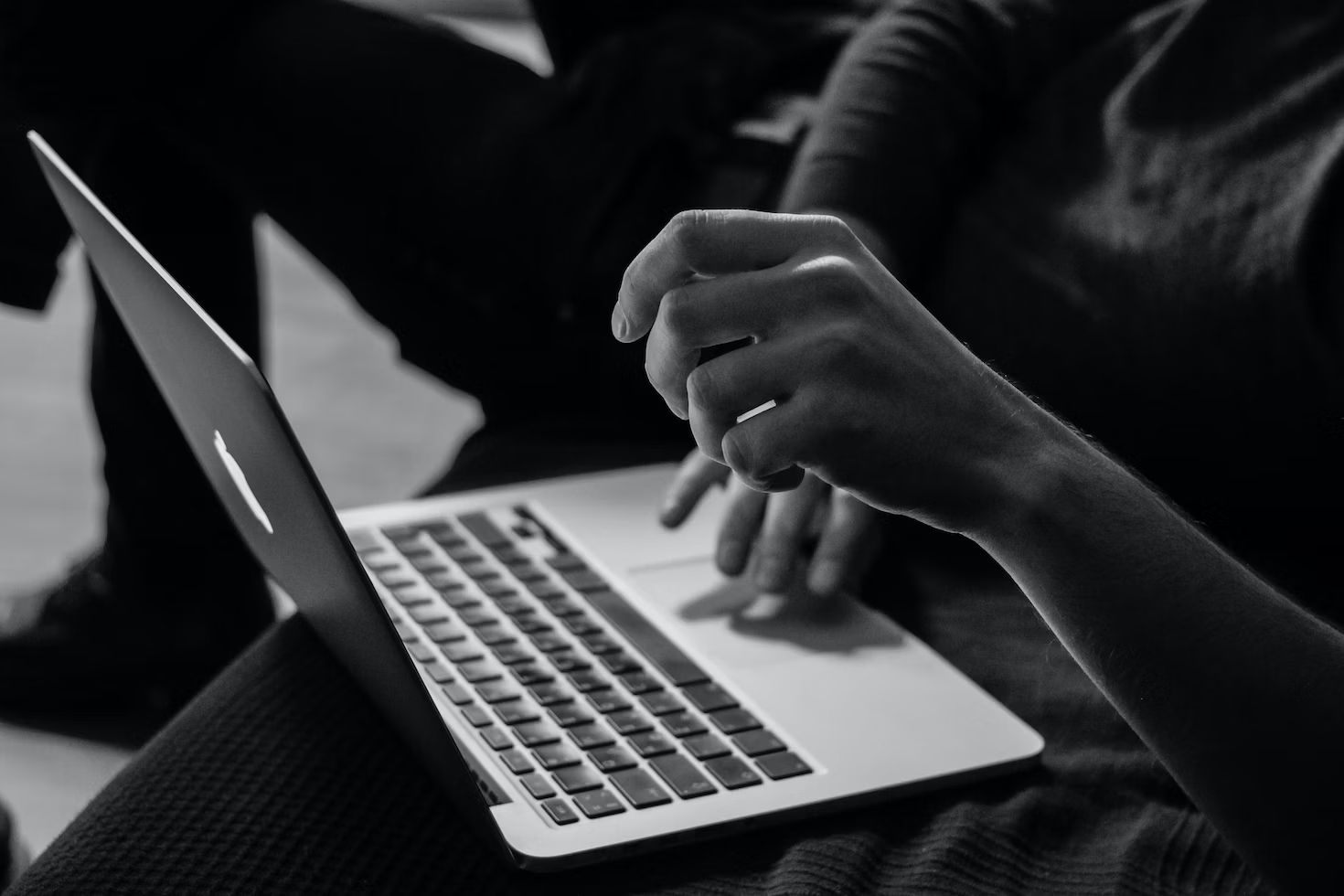 How to auto like on Instagram
The Instagram Auto Liker from Suparise automatically likes the posts of relevant and targeted Instagram profiles on your behalf. As the tool works on auto-pilot, all you need to do is to define your targeting (hashtag targeting, username targeting and location targeting). The 7-day free Auto Liker will work on its own day after day and make you gain followers doing nothing.
Here's a tutorial on how to set up the Instagram Auto Liker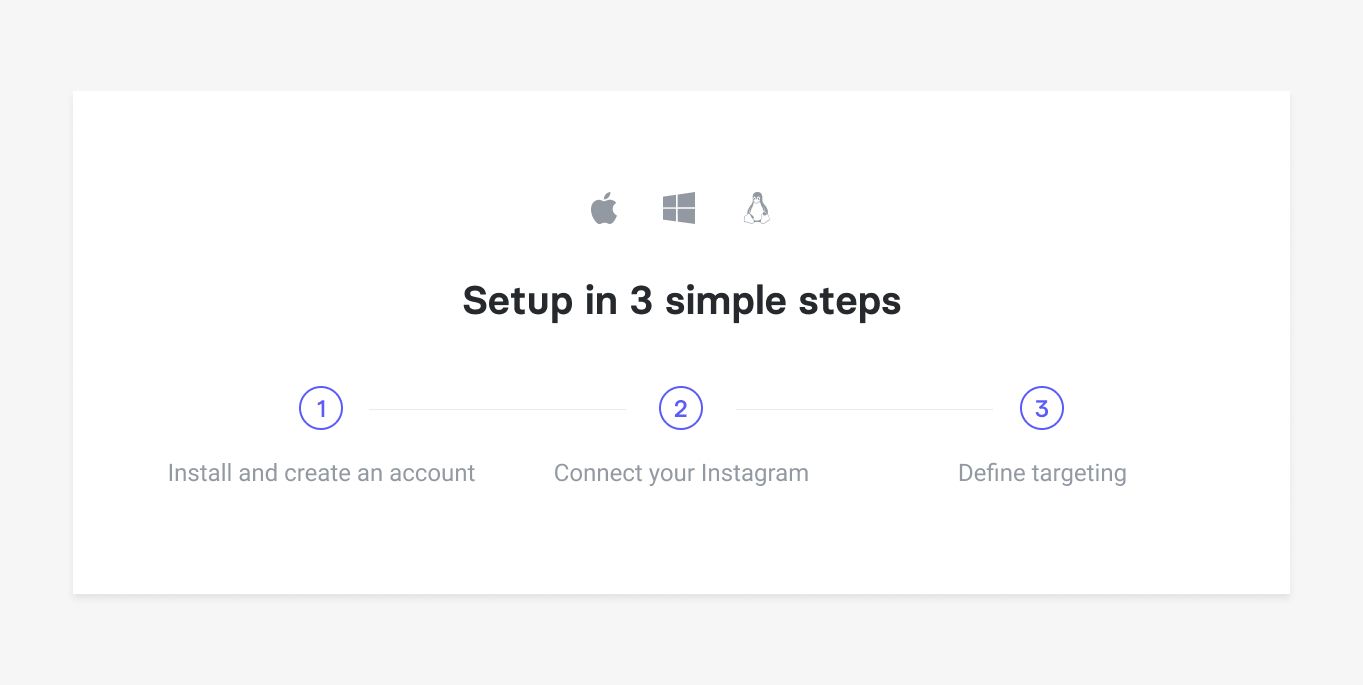 Download the Suparise app from the Suparise website
Install the app on your macOS, Windows or Linux computer
Create a Suparise account
Define your targeting (hashtag and username)
Enable the Instagram Auto Liker service
Let the app work for minimum 3 hours everyday
Watch the growth happen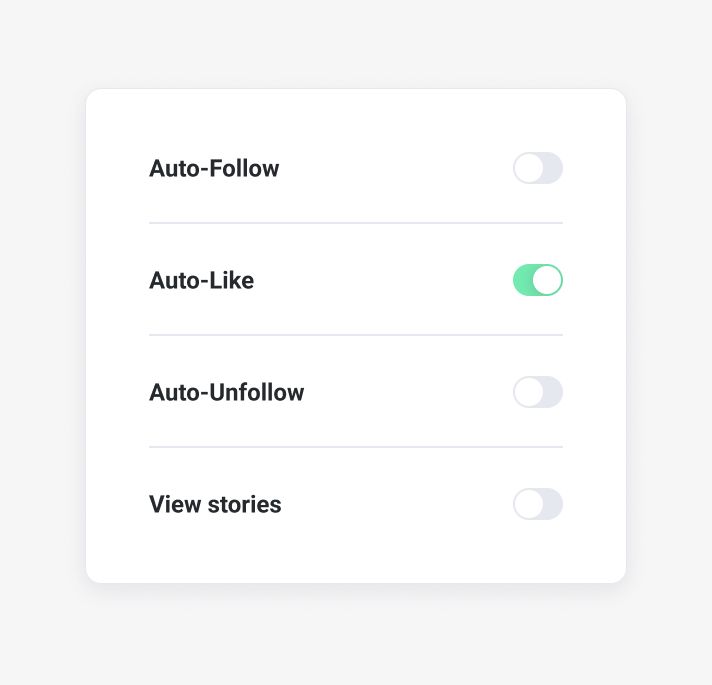 Maximize your Instagram Auto Like strategy
Even though Auto Liker doesn't require you to spend time on liking posts manually, you must not neglect the other aspects of your Instagram marketing strategy. You'll have more free time to focus on what matters most:
Post high quality content
Ensure that your posts consist of top-notch, visually captivating content that aligns with the interests of your target audience. Employ engaging captions and relevant hashtags to enhance the discoverability of your posts.

Engage with other users
Actively engaging with other users will help you boost your visibility and attract new followers in addition to the ones Auto Liker is already bringing. Focus on commenting and DMs

Use Instagram Stories
Offer your audience exclusive insights into your daily activity and establish a deeper connection. Take advantage of Stories to highlight new products, promotions, and events. Feel free to provide a glimpse of what's happening behind the scenes glimpse.

Including Auto Liker in your Instagram marketing strategy can be highly beneficial and make you avoid spending days on Instagram trying to attract users to your profile.
This Instagram guide was written by the Suparise team.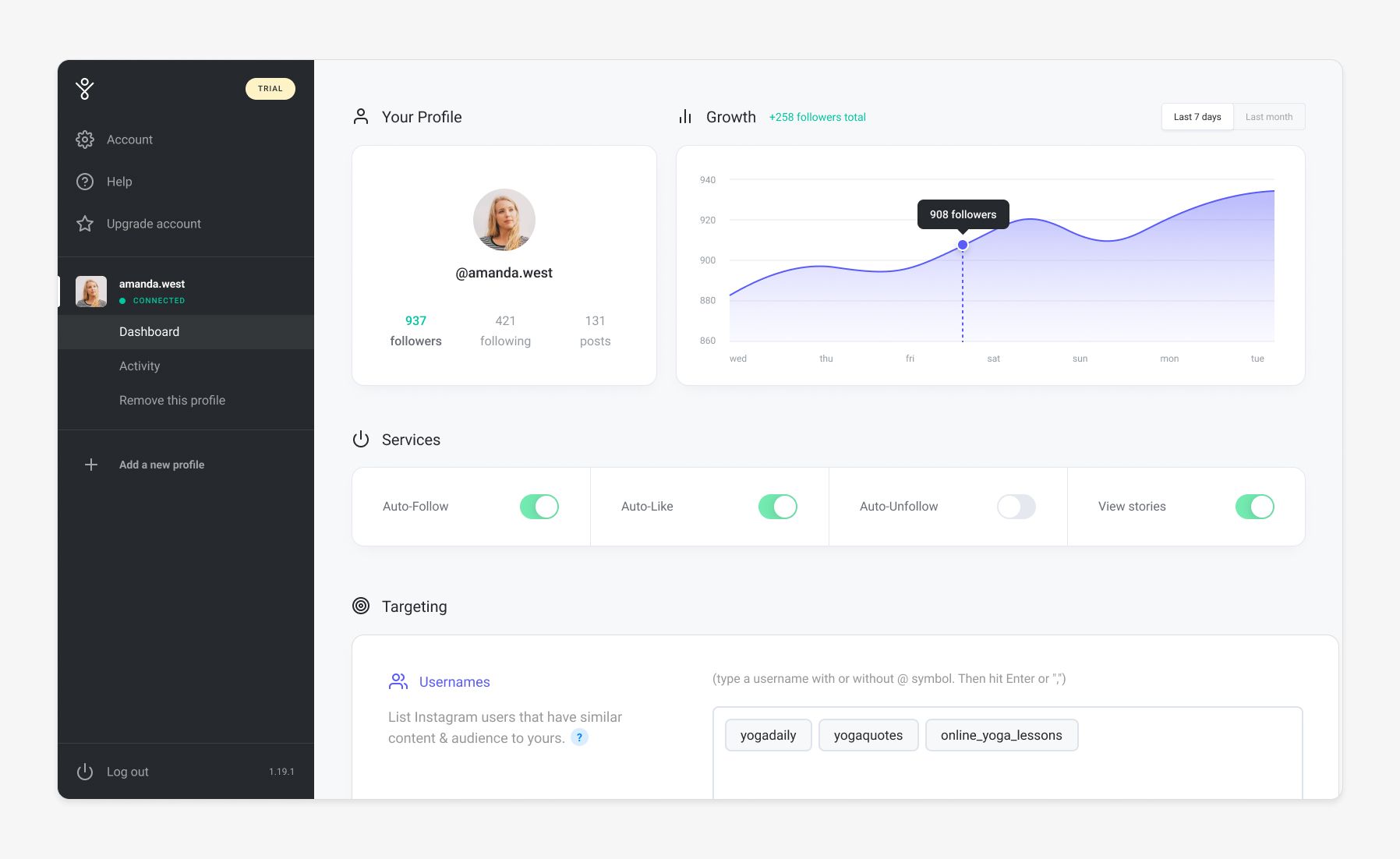 Which Instagram Auto Liker is best for me?
Besides our IG Auto Liker, which will enable you to automatically like posts from targeted users, we also provide the following tools:
Instagram Auto Follow
Instagram Auto Watch Stories
Instagram Auto Unfollow
Suparise is an Instagram growth automation software that helps you grow your Instagram audience automatically and organically. We attract real and relevant users to your profile.
Real Instagram real followers, likes, comments and engagement on auto-pilot. Get traffic to your biolink and new leads without complexity.
7-day free trial Instagram Auto Liker
Available on Windows, macOS & Linux.