Instagram's Direct Messaging feature or DM feature has been around for a few years now. DMs are used to share content with other people directly, to chat, get in touch for business purposes, anything!
Looking for a way to disable the Direct Messages Feature on Instagram? Unfortunately there isn't any way to completely turn off the Direct Messaging feature on Instagram, but there are a few settings you can tweak to stop being bothered by notifications or unwanted direct messages.
Let's jump in!
There's a thing you could do: make your Instagram profile private. This might be a bit radical, but maybe that's what you'd need. We wrote an article recently: How to make Instagram Account Private, it will show you how to set your Instagram account to private so that only approved followers can send you messages and see your posts.
Disable Direct Messages on Instagram
Follow these steps to turn off Direct Messages from everyone, and only enable Direct Messages from people you follow.
---
Short version:
1. Go to your profile and open the menu at the top right corner
2. Go to Settings > Privacy > Messages
3. Tap the "Only People You Follow" button
---
Open your Instagram application and Log in
Tap your profile picture in the bottom right to go to your profile

3. Tap the menu icon in the top right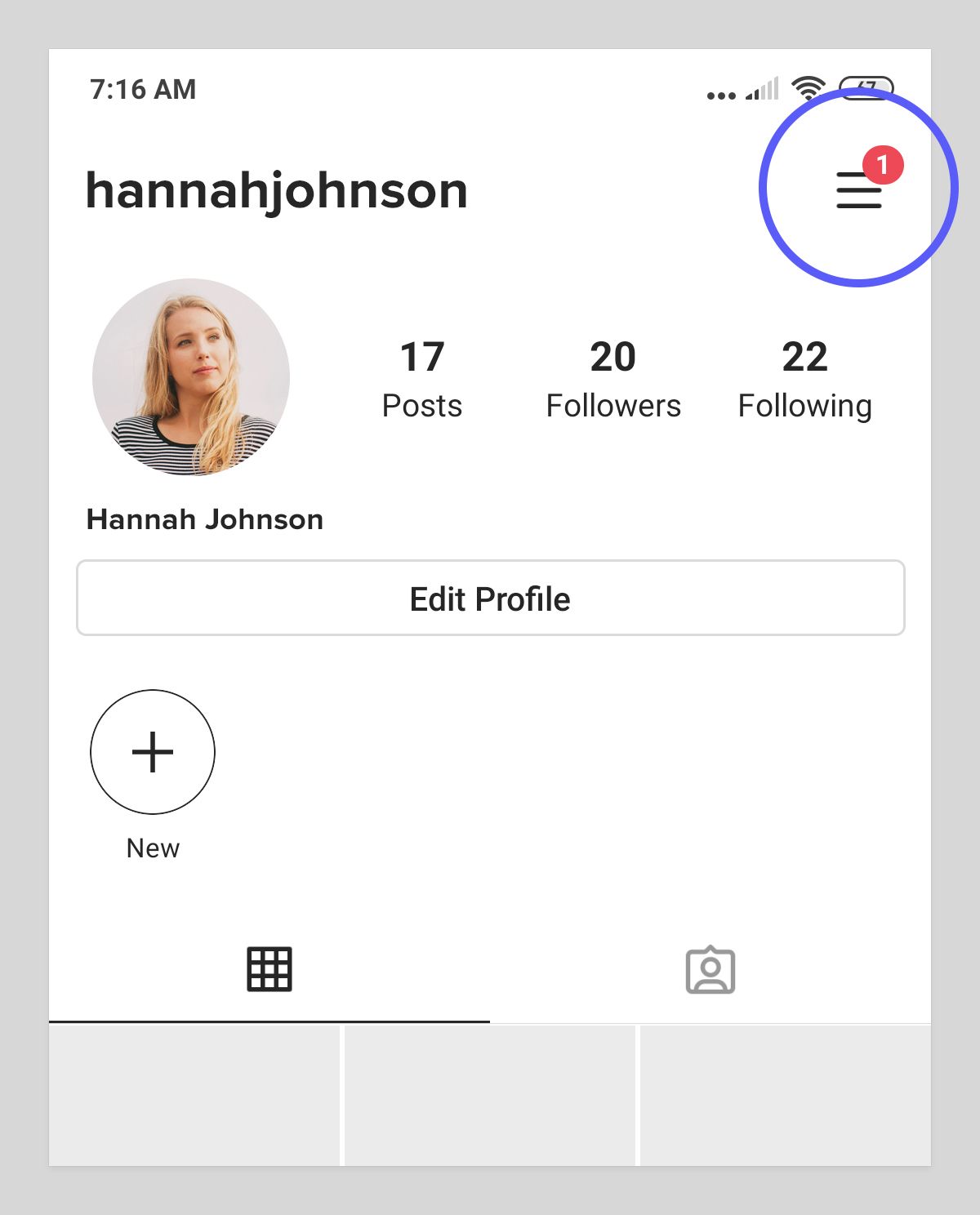 4. Tap "Settings"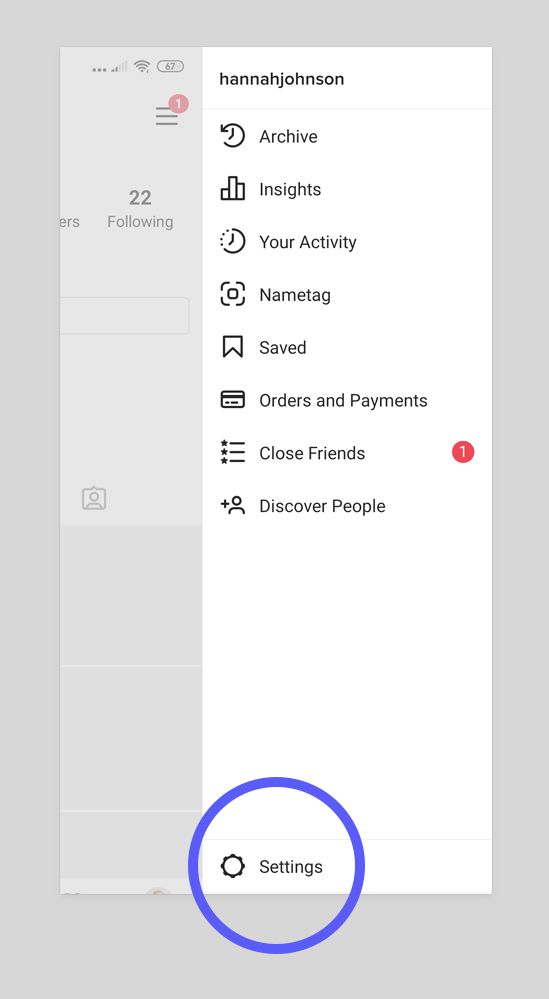 5. Tap "Privacy"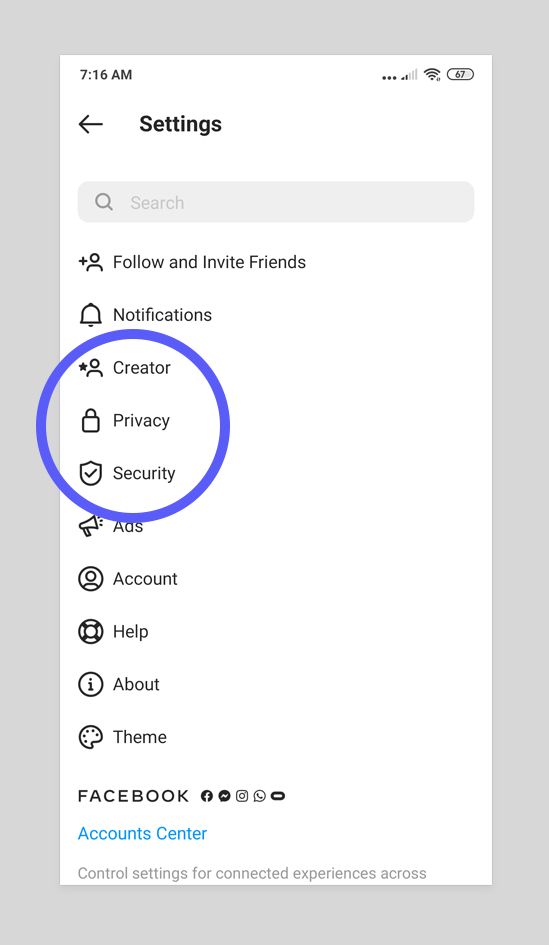 6. Tap "Messages"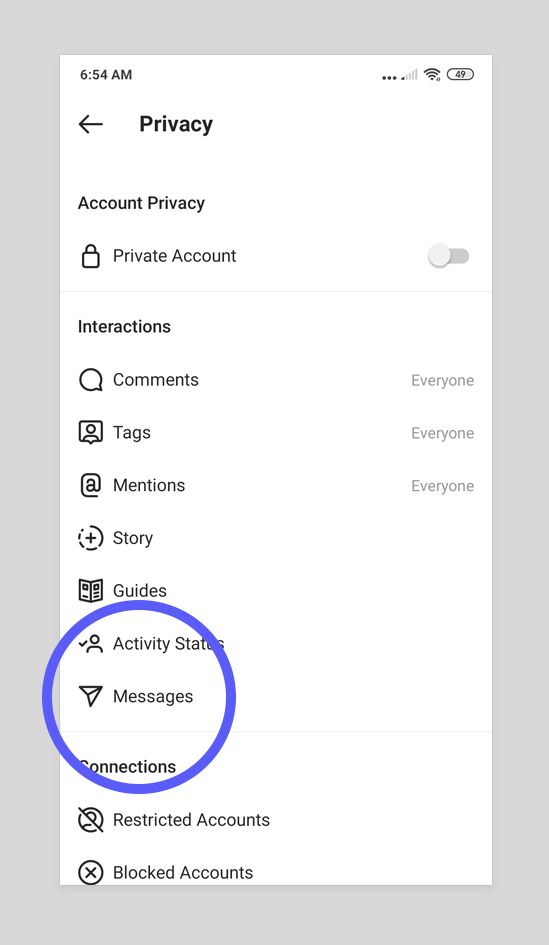 7. Tap the "Only People You Follow" button
You've disabled Direct Messaging for everyone. Now only people you follow will be able to send you Message Requests. You should be less bothered from now on!
Disable Activity Status
By default, Instagram users will see when was the last time you were active on Instagram. If you don't want to show when you're online, you can turn off your Activity Status on Instagram. Although, keep in mind that this will turn off this feature for you also: you won't be able to see when other users are active or were online.
Open your Instagram
Go to your profile

3. Tap the menu icon in the top right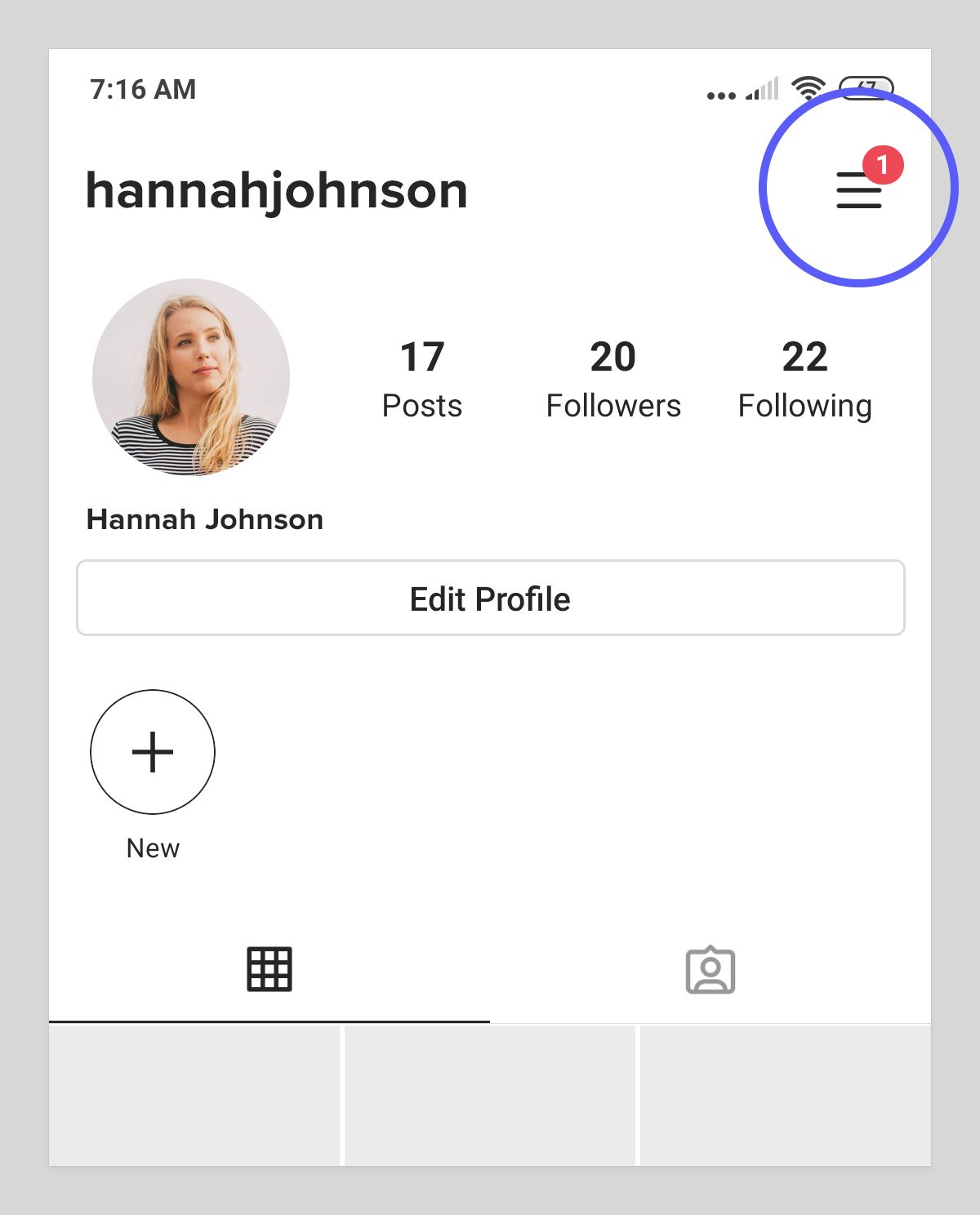 4. Tap "Settings"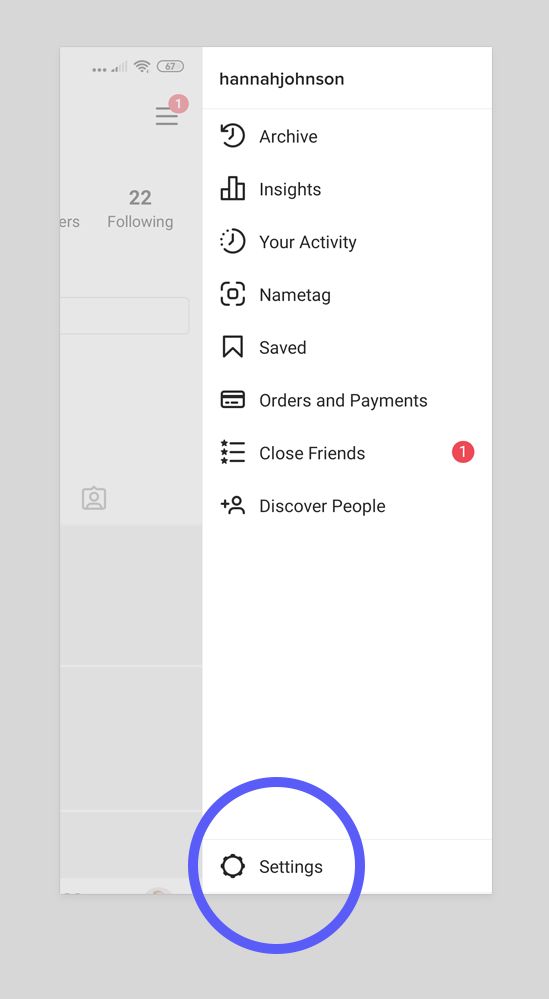 5. Tap "Privacy"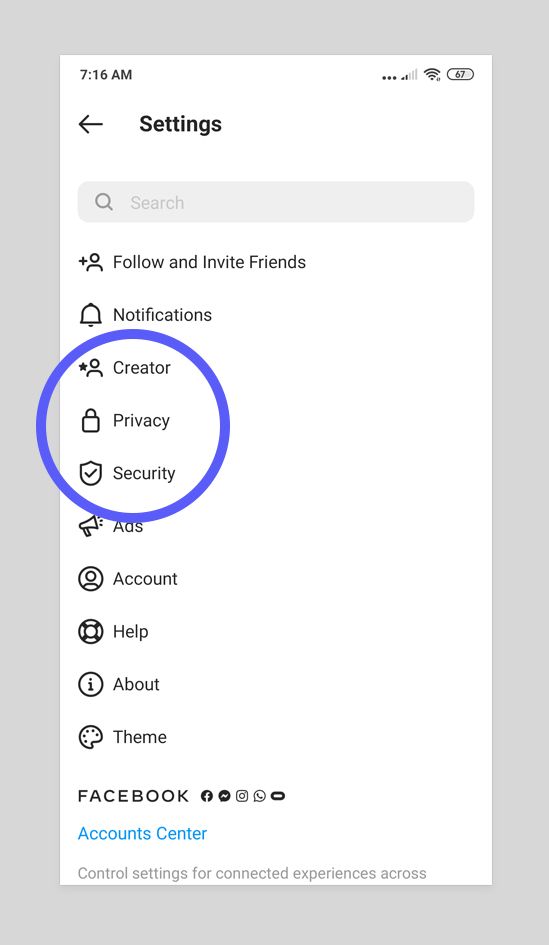 6. Tap "Activity Status"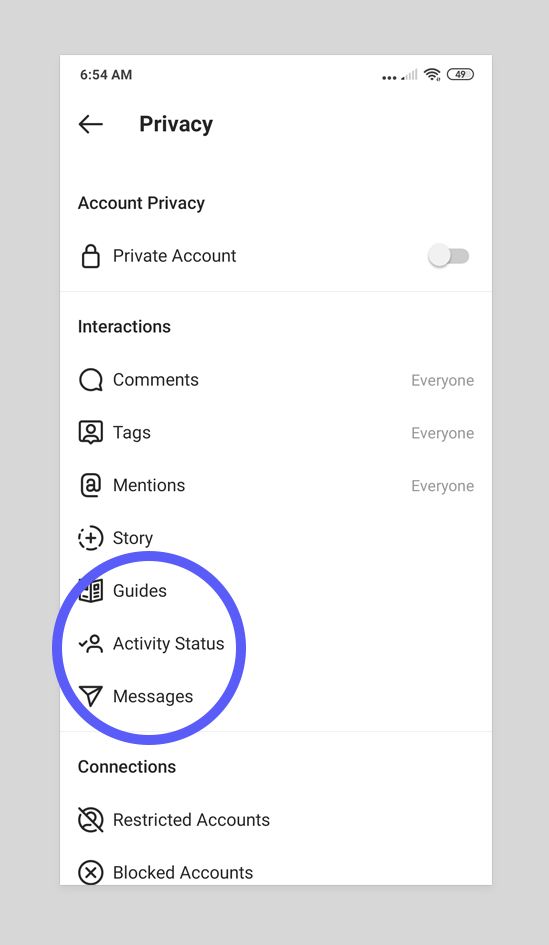 7. Tap the "Show Activity Status" button to disable Activity Status on Instagram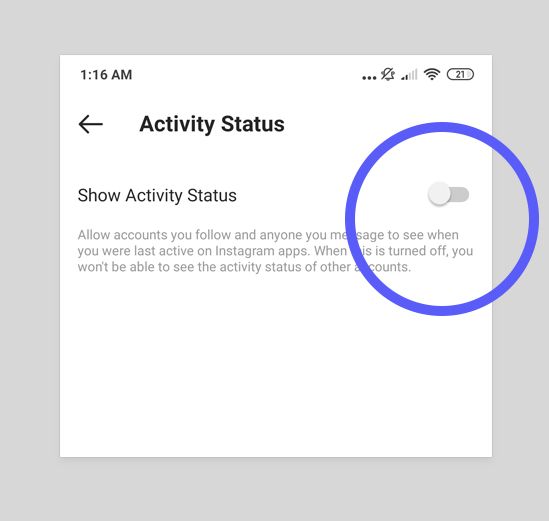 You've no disabled the Activity Status on Instagram. This won't allow accounts you follow and anyone you message to see when you were last active on Instagram.
---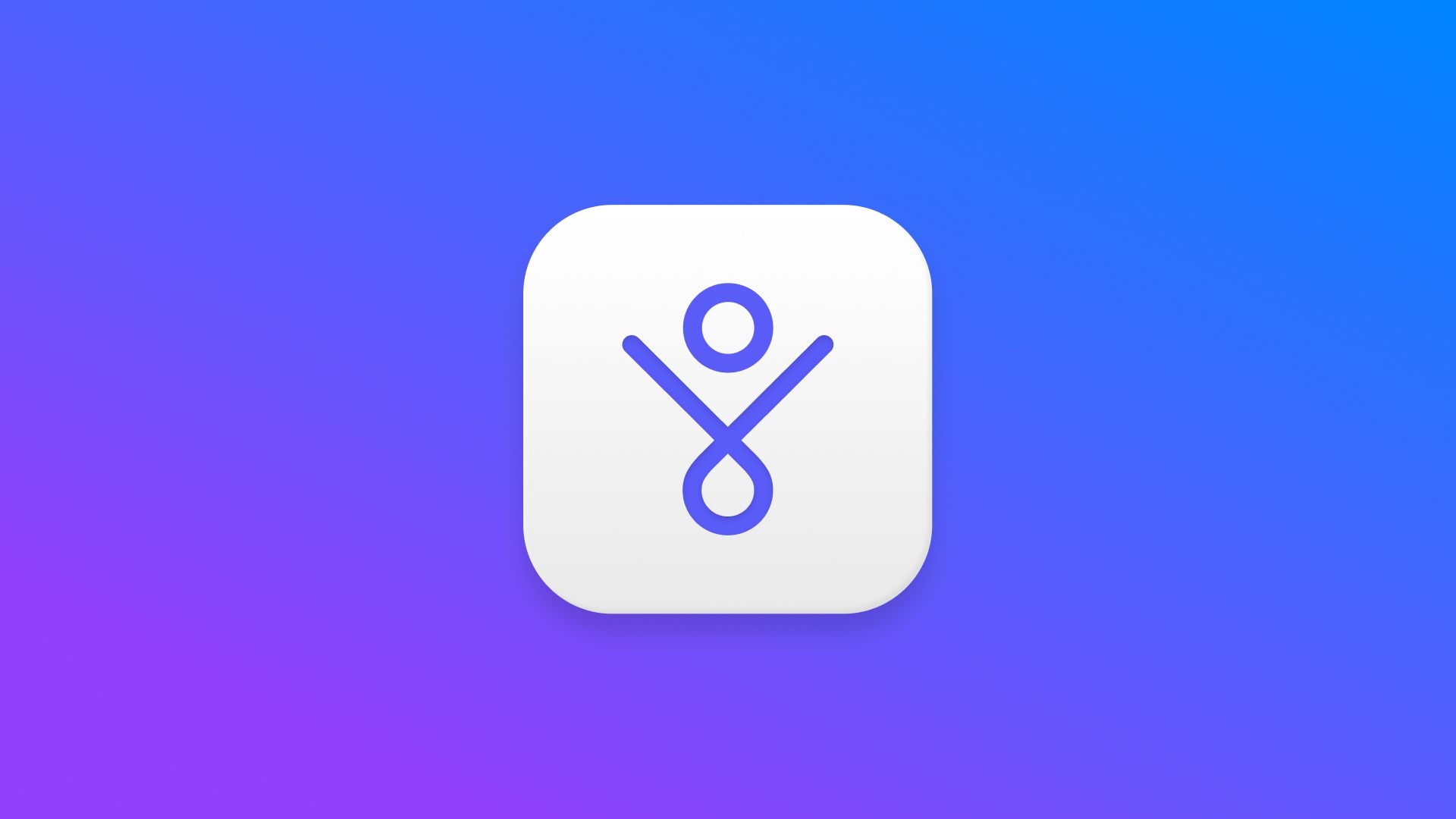 This Instagram tutorial was written by the Suparise team.
Want to gain more real and relevant followers on Instagram? Suparise can grow your Instagram audience on Auto-Pilot.
Suparise is an Instagram growth automation software that helps you grow your Instagram audience automatically and organically. We attract real and relevant users to your profile. Get more real followers, likes, comments, engagement, traffic and leads doing nothing.
7-day free trial — No credit card required
Available on Windows, macOS & Linux.
Auto-Like, Auto-Follow, Auto-Unfollow, Mass Story Viewer