By default, your Instagram account is set to public, which means your profile, bio and posts can be seen by any Instagram user. Whether you're interested in using Instagram with your friends only, want to protect your children from being too visible online, or for any other reason: you might want to make an Instagram account private.
If you're on this article, you might have searched "How to make Instagram Account Private" because you can't find how to do this. Don't worry! It's quick and simple. And it can be done from your computer or mobile app.
How to make my Instagram Account Private on mobile?

Open your Instagram application.
Tap your profile picture in the bottom right to go to your profile

3. Tap the menu icon in the top right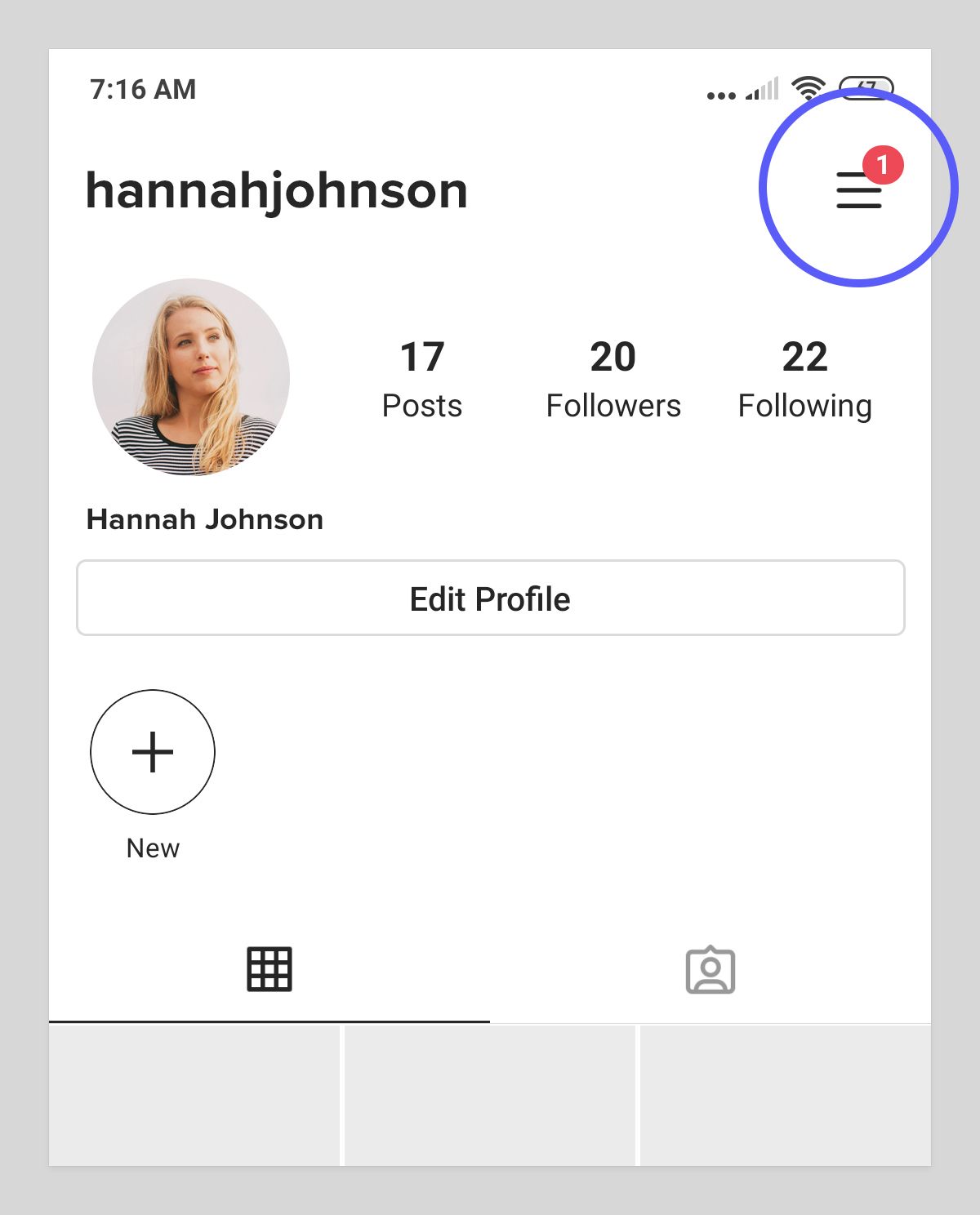 4. Tap "Settings"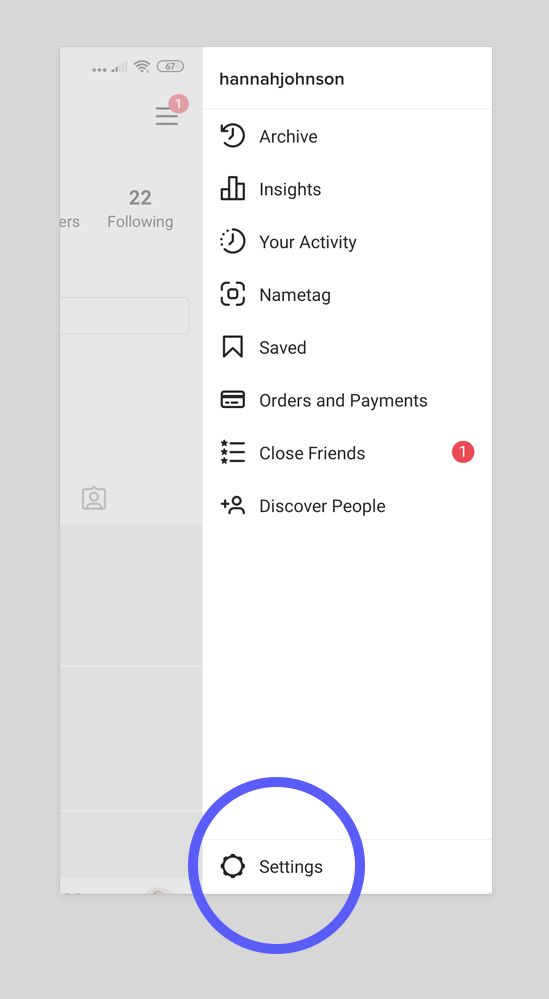 5. Tap "Privacy"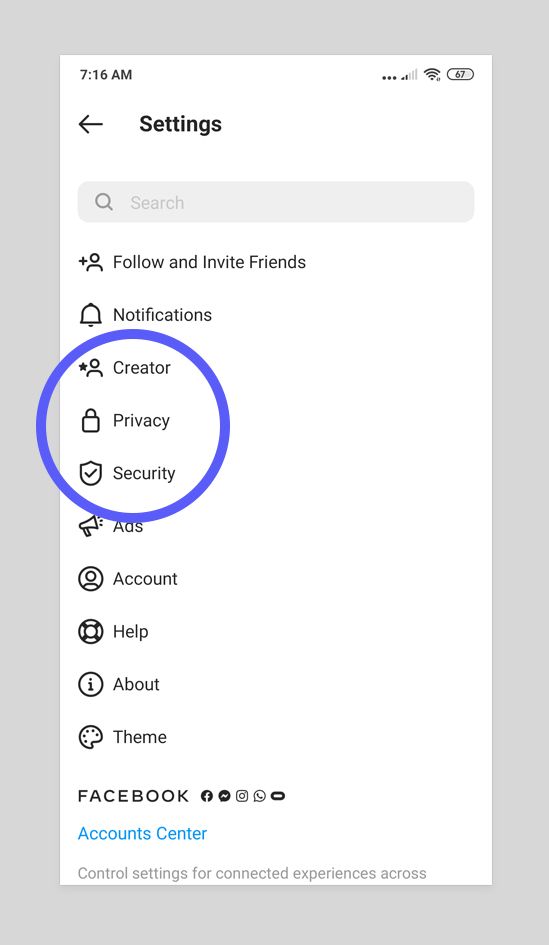 6. Tap the switch button next to Private Account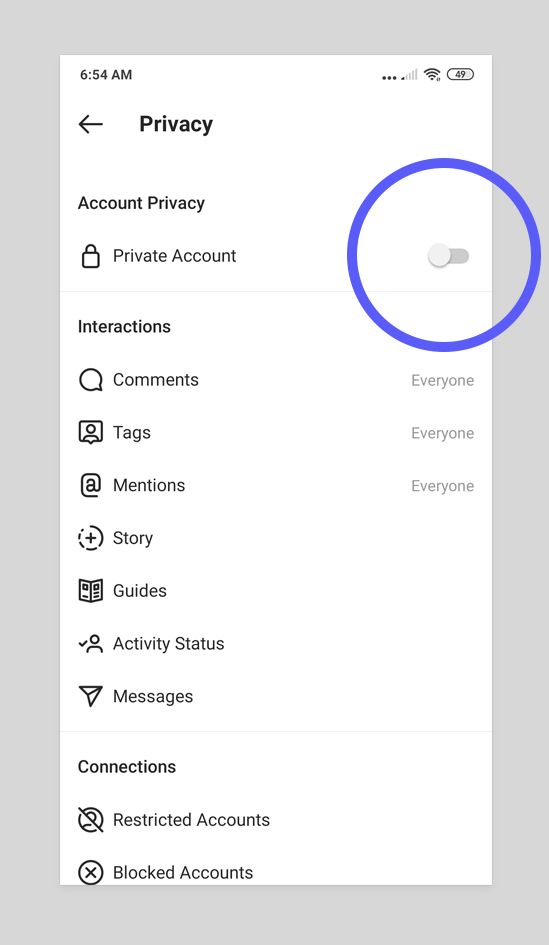 Your account is now set to private.
From now, only followers you approve will be able to see what you share on your Instagram account. Your followers will see your bio, posts, photos, videos, locations and stories.
How to turn off Public Instagram account on a computer
You can also turn off Public Instagram from your computer.
Go to Instagram.com
Log in to your account
Click on your profile picture at the top right
Click "Privacy"
On the left side, click Privacy & Security
In the Account Privacy section, click to check the box next to Private Account.
Your account is now set to private.
Your posts might still appear on other linked accounts
Make sure you're editing your privacy settings on other platforms for cross-posting. With the wrong settings, your posts might still be visible in some other places.
---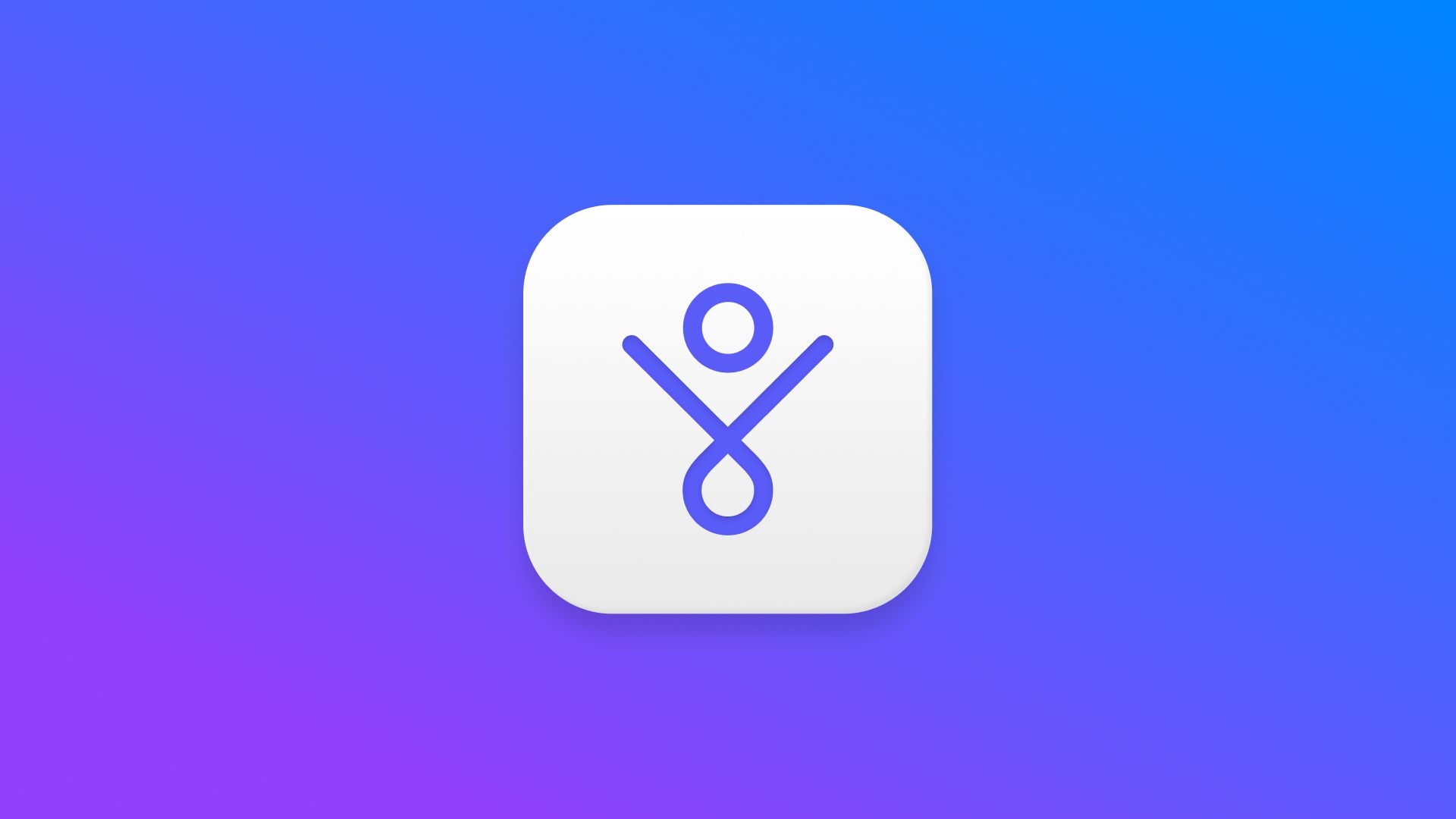 This Instagram tutorial was written by the Suparise team.
Looking to grow your Instagram audience?
Suparise is an Instagram growth automation software that helps you grow your Instagram audience automatically and organically. We attract real and relevant users to your profile. Get more real followers, likes, comments, engagement, traffic and leads doing nothing.
7-day free trial
Available on Windows, macOS & Linux.